Thanks to the pandemic and executive order, it's been confusing to know whether you can register for a sportsbook in Illinois entirely online. We at PlayIllinois can offer some clarity on how to sign up for a sportsbook in Illinois.
Can I register for an Illinois sportsbook online?
Yes, you can download and register online for the best sportsbooks in Illinois that operate legally in the Prairie State.
In-person registration is in effect in Illinois; however, it doesn't mean you should miss out on any free bets and bonuses you can get by signing up online. Let's walk through the steps on how to sign up for one of the six online sportsbooks in Illinois — DraftKings, FanDuel, PointsBet, Caesars and Barstool — and have the best experience:
Can I get around the geolocation requirement?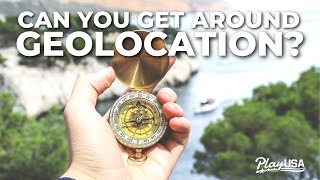 Do I have to go inside an Illinois casino or OTB site to register for a sportsbook account?
It depends on the sportsbook from which you're registering. Illinois law doesn't explicitly state that you must register from inside the four walls of a brick-and-mortar casino.
Barstool and DraftKings Sportsbook in Illinois allows you to register on your phone from the parking lot. Barstool at Hollywood Casino in Aurora and DraftKings at Casino Queen in East St. Louis have set up Bluetooth beacons and WiFi in its parking lot to satisfy the state's requirement for you to be on-site when you register.
The other four online sportsbooks in Illinois use a traditional route to registration. For example, BetRivers, FanDuel Sportsbook & Horse Racing, PointsBet and Caesars by William Hill Sportsbook customers have to go into the related casinos or off-track betting sites to complete account registration.
Either way, it's a quick process. It may take you longer to get to and from the casino or OTB than the amount of time you spend there. Here are the addresses you will need for in-person registration and each Illinois sportsbook operator.
Retail sportsbook locations in Illinois
Online sportsbook
Launch date
Casino/OTB
Address
Distance from Chicago
Barstool
Online: March 11, 2021
Retail: March 11, 20201
Hollywood Casino Aurora
1 W. New York St., Aurora
41 miles
BetRivers
Retail: March 9, 2020
Online: June 18, 2020
Rivers Casino
3000 S. River Road, Des Plaines
17 miles
DraftKings
Retail: Aug. 5, 2020
Online: Aug. 5, 2020
DraftKings at Casino Queen
200 S. Front St., East St. Louis
309 miles
FanDuel
Online: Aug. 28, 2020
Retail: March 1, 2021

FanDuel Sportsbook & Horse Racing
9301 Collinsville Road, Collinsville
284 miles
PointsBet
Retail: Oct. 1, 2020
Online: Sept. 12, 2020
Hawthorne Race Course
3501 S. Laramie Ave., Stickney
10 miles
PointsBet
Retail: Oct. 1, 2020
Online: Sept. 12, 2020
Club Hawthorne Crestwood
13148 Rivercrest Drive, Crestwood
23 miles
PointsBet
Retail: March 16, 2021
Online: Sept. 12, 2020
Club Hawthorne Player's Pub & Grill
1250 S. River Road, Prospect Heights
26 miles
Caesars by William Hill
Retail: Aug. 3, 2020
Online: Aug. 4, 2021
Grand Victoria Casino
250 S. Grove Ave., Elgin
40 miles
Now that you know where to go, you need to know what to take when you register. It's a simple process, and even when in-person registration in Illinois is in effect, you can do most of the process online.
What information do I need to share to register for a sportsbook?
For the most part, registering for an Illinois sportsbook is no more complicated than signing up for an account on any number of online shopping apps/websites. It's also standard across all the sportsbooks in IL.
You can start the process on your computer, smartphone or tablet. If you're using a mobile device, make sure the app you're downloading is for the sportsbook in Illinois. Some sportsbooks have apps specific to other jurisdictions.
The same goes for desktop website users. Regardless of what device you're using, you'll have to agree to let the website use location services to identify your position.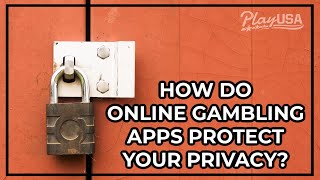 You'll also have to share the following identifying information:
Legal name
Mailing address
Date of birth
Social Security number (for tax purposes)
Email address
After you've gone through all the registration steps you can complete online; you'll need to visit the retail sportsbook location. Present your government-issued photo ID to the attendant, and they will click the computer mouse a few times and you're good to go.
After you have completed your registration, you can deposit funds into your account and place bets right there. Alternatively, you can use your computer or mobile device as well.
History of sportsbook registration in Illinois
Despite that legal sports betting in Illinois began in March 2020, there is already an interesting history of the registration component to this entertainment form, primarily because of the COVID-19 pandemic. Here's a timeline of events surrounding sports betting and the pandemic:
April 2, 2021: Gov. JB Pritzker allows Executive Order 2020-41 to expire, and the in-person registration mandate returns on April 4.
March 5, 2021: Pritzker renews the executive order again until April 3.
Feb. 5, 2021: Pritzker renews the executive order to allow online registration until March 6.
Jan. 8, 2021: Pritzker renews the executive order until Feb. 6.
Dec. 11, 2020: Pritzker renews the executive order again until Jan. 9, 2021.
Nov. 13, 2020: Due to high COVID-19 case numbers, Pritzker allows mobile sports betting registration through Dec. 12.
Oct. 16, 2020: Pritzker extends executive order to allow online sportsbook registration through Nov. 14.
Sept. 14, 2020: Pritzker extends the order through Oct. 17.
Aug. 21, 2020: Pritzker issues a new executive order suspending physical registration again.
July 27, 2020: Pritzker lets the executive order expire and in-person mandate returns.
July 9, 2019: Pritzker signs law legalizing sports betting in IL with in-person registration requirement for online wagering.
June 18, 2020: BetRivers becomes the first legal online sportsbook in Illinois.
June 5, 2020: Pritzker signs executive order suspending in-person registration requirement.
March 9, 2020: BetRivers becomes the first legal retail sportsbook in IL.