Construction of the permanent Hard Rock Casino Rockford has passed an important milestone with the installation of the final steel beam that signals the completion of the outer structure of the casino.
Invited guests at the press event last week at the Illinois casino site on East State Street signed the beam. Then, Ringland Johnson Construction hoisted the beam into place.
"This is a great milestone, but it is only one more stepping stone to get us to the finish line," Hard Rock International chief operating officer Jon Lucas said at the event, as reported by the Rockford Register Star. "I know when you look behind me and see this building, it really brings things to reality. Obviously, we are going to build a permanent facility, and we are going to bring Hard Rock here to Rockford. This is just another step along the way."
The 180,000-square-foot permanent casino will open before the end of August 2024.
The temporary Hard Rock: An Opening Act casino opened in Rockford in November of 2021. Through June of this year, the casino has 2023 adjusted gross revenue of more than $33.6 million. The temporary Rockford casino ranks 7th out of the 13 Illinois casinos in AGR.
Hometown hero Rick Nielsen's famed checkerboard guitar will grace the entrance
Hard Rock Rockford is embracing the fact that Rockford is the hometown of famed rock band Cheap Trick. So much so, that a 90-foot tall guitar at the entrance to the casino is a replica of Cheap Trick guitarist Rick Nielsen's famed Hamer standardbred checkerboard guitar.
Nielsen used that guitar in the band's video for its hit Dream Police and still uses it when playing that song live.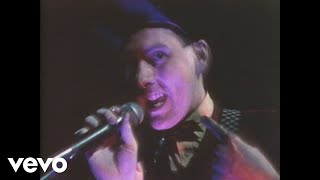 The Rock and Roll Hall of Fame inducted Cheap Trick in 2016.
Apart from Dream Police, Cheap Trick is known for such hits as Surrender, Southern Girls and I Want You To Want Me and many more.
The title of the latter — arguably the band's biggest hit — will be emblazoned in huge letters above the stage located in the sportsbook at the Hard Rock Casino Rockford.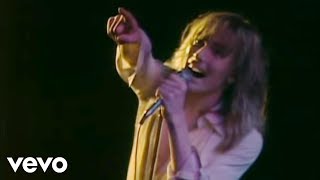 The band's connection to Rockford is still strong. They even named their 2006 album Rockford. On the cover, a cartoon version of Nielsen is playing that Hamer standardbred checkerboard guitar.
A replica of another of Nielsen's famed guitars — his Hamers five-neck model — will be, appropriately, front and center in the Hard Rock Center Bar.
The magnitism of Robin Zander, the charisma of Rick Nielsen
The permanent Rockford casino will be home to:
a 250-room hotel that will be the largest hotel in the Rockford region
1,300 slot machines
44 live table games
a six-table live poker room
a sportsbook
Hard Rock Café
1,600-seat Hard Rock Live entertainment venue
A variety of restaurants, including a steakhouse and an Asian restaurant