The much anticipated Hard Rock Rockford Casino has taken a huge step toward opening its doors.
The Illinois casino recently got the green light from the Illinois Gaming Board (IGB) to begin construction on the permanent casino. Hard Rock officials have announced the details for the ground-breaking ceremony.
The event will take place on Wednesday, Sept. 28th at the old site of the Clock Tower Resort, which is where the permanent casino will be located. Hard Rock executives will be in attendance along with local leaders and Cheap Trick guitarist Rick Nielsen who hails from Rockford.
Maybe Nielsen will perform the band's hit songs 'Surrender' or 'I Want You To Want Me'.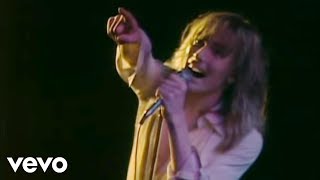 Hard Rock Casino hopes to attract tourists
Jon Lucas, COO of Hard Rock International, had this to say in a press release regarding Hard Rock's permanent casino:
"Our opening act (temporary casino) in Rockford has been fantastic, but I know the entire Rockford community is just as excited as we are for the main show. From the very start, Rockford's energy has surpassed expectations and it's no secret they are really ready to rock. Building on that momentum and with the incredible support from the Illinois Gaming Board and the Rockford community, we're ready to begin the next chapter."
The Rockford community has certainly embraced the temporary casino Hard Rock: An Opening Act. Last July was a record breaking month for Hard Rock Rockford.
The IGB reported 45,000 guests visited An Opening Act in July, which is the most since the casino had its grand opening in Nov. 2021.
Hard Rock officials expect those numbers to continue growing once the permanent site opens its doors.
What Hard Rock has in store
It will cost some $310 million to build Hard Rock's permanent location. Construction will create 1,000 temporary jobs. There will be 1,200 permanent jobs in the casino once it opens.
The facility will feature 65,000-square-feet of gaming space. This will rank as the largest Illinois casino by square footage. The casino will also have a Hard Rock Cafe and Hard Rock Live which is a 1,600 seat entertainment venue for concerts and other performances.
Hard Rock recently applied for a license to open a sportsbook in An Opening Act. It hopes to receive approval from the IGB by the end of the year. Casino officials haven't announced a sportsbook will be built in the permanent location. But it's a safe bet that a sportsbook is on the way considering one is expected to be built in the temporary location.
The permanent gaming site is projected to open sometime in 2023, though Hard Rock and Rockford officials haven't given a firm timeframe for the long-term casino's grand opening.