Illinois' second set of revenue numbers are out, and it's safe to say that sports betting is a hit in the Land of Lincoln.
Illinois posted a $139.8 million handle in August, up from $51.4 million in July.
BetRivers Illinois, which was the only sportsbook able to take online wagers for the entire month, recorded a whopping $117.7 million in August handle.
Let's get into all the key numbers and put them into context based on an irregular month in the Prairie State.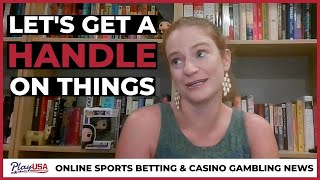 Illinois handle numbers, by sportsbook
By the end of August, there were a total of seven sportsbooks in Illinois. Just three — BetRivers, DraftKings and FanDuel — took online wagers at that point.
The other four books were retail-only. Here are the numbers.
| Sportsbook | Handle |
| --- | --- |
| BetRivers | $117.7 million |
| DraftKings | $14 million |
| FanDuel | $4.2 million |
| Sportsbook at Argosy Casino Alton (retail-only) | $2.7 million |
| William Hill (retail-only) | $585,097 |
| Sportsbook at Hollywood Casino Joliet (retail-only) | $325,598 |
| Sportsbook at Hollywood Casino Aurora (retail-only) | $167,060 |
There's a lot of noise in these numbers, so let's try to parse them out.
First, it was a strong month for BetRivers, but its top spot does not come as a surprise.
For the first 21 days of August, in-person registration was required. BetRivers was able to register users remotely for most of June and July.
DraftKings launched online on Aug. 5, but users could only register by visiting DraftKings at Casino Queen in East St. Louis until Aug. 21.
FanDuel Sportsbook, meanwhile, didn't go live until Aug. 28, so its August numbers account for four days of handle.
Still, a huge showing for BetRivers
Regardless, the numbers are outstanding for BetRivers, even given those caveats.
It recorded about $3.8 million in handle per day in August. For comparison, DraftKings recorded about $1.3 million per day once it was available online.
FanDuel posted about $1 million per day in handle in the final four days of August.
One would expect DraftKings, FanDuel, PointsBet and William Hill to eat into that gap in September. But there is a ton of ground to make up.
September will present a fascinating case study of how "sticky" sports betting customers are in Illinois.
BetRivers had a significant head start in registering users, and it had a fantastic August. And even though the Illinois market is far from mature, it was more solidified in September than in August.
Online is king
In July, Illinois sports bettors placed 93% of all sports wagers online.
In August, it was more of the same, as 94% of bets were made online.
That was also in an environment where in-person registration was required for most of the month. Predictably, most customers continued to use BetRivers on their mobile devices as opposed to going to a casino during the COVID-19 pandemic.
Sportsbooks recorded $7.2 million in revenue, good for a 5.2% hold.
September should be huge in Illinois
Illinois only had one prominent sportsbook for most of August, yet it posted a higher handle than sports betting in Colorado.
Colorado, which has several sports betting apps, recorded a $128.6 million handle in August.
And Illinois is nipping on Indiana's heels. The Hoosier State posted a $169 million handle August, and its market is far more mature than the Illinois market.
Expect big things in September, too.
The NFL and college football kicked off their seasons, and football is the most popular sport to bet on.
DraftKings and FanDuel also had an entire month to register new bettors online, and they dished out plenty of promotional cash to do it.
PointsBet and William Hill sportsbooks also launched in mid-September. PointsBet has been aggressive in acquiring customers since launch, becoming the official betting partner of the Chicago Bears and offering numerous no-brainer Bears promotions.
In mid-September, Illinois Gaming Board (IGB) administrator Marcus Fruchter said 230,000 sports betting accounts had been created.
Mobile registration could end on Oct. 17, but Illinois has taken advantage of that window to date.