We're just over a week away from Selection Sunday, and Illinois is projected to be a No. 1 seed in the NCAA Tournament.
Of course, if you're in Illinois, you can't bet on the Fighting Illini legally. There is a proposed bill that could change the law in Illinois, but that won't happen in time for March Madness.
That's always been frustrating for Illinois sports bettors, but it's especially maddening now when Illinois has its best college team in years.
With that said, it is possible to bet on the Fighting Illini if you're in Iowa or Indiana.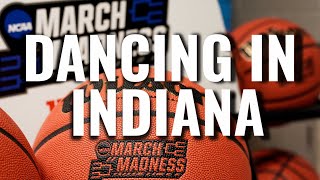 Iowa also has an excellent team in the Hawkeyes, who are projected to be a No. 2 seed in Joe Lunardi's latest bracket.
Let's look at futures odds for both teams and explore ways to bet legally on the Illini if you reside in Illinois.
2021 NCAA Tournament champion odds
Here are the current odds to win the 2021 NCAA Tournament. If you want to bet on the Illini, DraftKings looks like the spot:
It feels like this Illinois team is peaking at the right time, and they've done plenty of damage without star guard Ayo Dosunmu.
Dosunmu, the team's best player, is averaging 21 points, 6.3 rebounds and 5.3 assists per game this season. He's also arguably the best closer in college basketball, a must-have in March.
But the Illini are also loaded beyond Dosunmu, as they just handed No. 2 Michigan a 23-point loss in Ann Arbor without him. The Wolverines, who will also likely be a No. 1 seed, had lost once going into that game.
Illinois also beat Wisconsin on the road without Dosunmu. The Illini were a bit inconsistent to start the season, but they've caught fire since Jan. 19.
They are 10-1 since then, with wins over Michigan, Iowa and Wisconsin (twice).
It's hard to find a weakness on this Illini team.
Dosunmu is an outstanding creator, Kofi Cockburn is one of the most physically imposing big men in the game, and Illinois has several role players in Trent Frazier, Adam Miller and Andre Curbelo, who can go off on any given night.
This is far and away Illinois' best team since 2005.
How about Iowa?
There's a lot to love about the Hawkeyes. Iowa has the No. 2 offense in the country, per KenPom, and arguably the best player in the country in Luka Garza.
Garza is averaging 24.3 points and 8.4 rebounds per game to go along with 45.5% three-point shooting.
When your 265-pound center is sniping at that clip, you're going to be awfully tough to stop. And Iowa certainly is.
The Hawkeyes' weakness, though, is their defense. Iowa ranks 58th in the country on that end, per KenPom.
Iowa is extremely skilled and cerebral, but it lacks the athleticism and physicality of a team like Illinois.
With that said, the Hawkeyes are absolutely good enough to win the national championship. If they go on a hot March shooting stretch and play "good enough" defense, it's going to be hard to hang with them.
How can you bet on Illinois if you live in Illinois?
The bad news: It's going to take some traveling.
The good news: If you live near the Iowa or Indiana border, you can legally bet on the Illini in either of those states.
You also don't even need to go to a casino to do so. Once you've crossed the state border, you can place bets from your phone.
Iowa has all of the same sports betting apps as Illinois, such as DraftKings, FanDuel, William Hill, PointsBet and BetRivers.
Of course, you can also go to a casino in Iowa or Indiana to bet on the Illini (or Loyola Chicago, which is also projected to make the NCAA Tournament).
Here are a few of the closest casinos to the Illinois/Iowa border, which have sportsbooks:
Diamond Jo, Dubuque
Wild Rose, Clinton
Isle Casino, Bettendorf
Rhythm City, Davenport
Indiana, meanwhile, also has the same sports betting apps as Illinois.
Here are a few Indiana casinos that are close to the Illinois border:
Ameristar East, Chicago
Horseshoe Casino, Hammond
Majestic Star Casino, Gary
Tropicana, Evansville
Of course, the entire NCAA Tournament is also being played in Indiana, and Illinois fans could potentially attend Illini games and bet on their phones.
Hopefully, by next year, Illinoisans won't have to jump through such hurdles to bet on their state university.